"Very knowledgeable, strategic and anticipates with deep insights!"
JR Richards took on my rental real estate case dealing with a non-paying tenant. Tenant was illusive when it came to rent payments, tenant began to assume that since his long term vision (and he had no cash) was to purchase the property that he can ignore paying rent. JR navigated the case beautifully with full knowledge of the process, JR was compassionate yet realistic and guided me and set expectations of what to expect and JR delivered. JR filed the case and we won, tenant got evicted even though he tried to pull all stops, JR always seem to know what might happen and stayed a step ahead. My full recommendation for JR to lead any of your real estate related cases! Very knowledgeable, strategic and anticipates with deep insights!
"Responsive, knowledgeable, strategic, and full of integrity"
J.R. Richards recently helped me on a case concerning some questionable terms around a private loan. We had a good case but eventually both parties walked away, faced with the extravagant costs of a full trial. Throughout the process, J.R. was responsive, knowledgeable, strategic, and full of integrity. I can't say the same about the opposing counsel, who was insulting, manipulative, and downright mean. Even faced with such negativity, J.R. remained a gentleman and I was proud to be working with him. I recommend him highly.
Extremely helpful. Gave very personal and solid recommendations. Thank you.
"Very helpful in resolving my situation to my advantage."
I was referred to Richards Law by a friend of mine who is also an attorney, because he highly recommends J.R., who is an expert in landlord-tenant issues (and other things, I'm sure). I must say that I have been very impressed by J.R. He has been responsive, knowledgeable, and strategic--helping me to approach the matter I am facing in a pragmatic, effective way. My matter is ongoing as I write this, but I just wanted to be public about Richards Law already, because my experience has been so positive. Additionally, however my case turns out, I am confident that I have only been helped by J.R. And he's super friendly and approachable to boot!
UPDATE:
J.R.'s advice was very helpful in resolving my situation to my advantage. Thanks, J.R.!
"Our family highly recommends John J.R. Richards."
John (J.R.) Richards worked with my parents on a property damage dispute they were having with their neighbors. My parents are senior citizens and this was their first experience with a lawyer. I sat in on their initial consultation with J.R. and I was highly impressed with how he treated my parents. He was extremely patient and respectful. I did not sense this was an act either, he just struck me as a genuine person who was looking to resolve a dispute in way that would be efficient and civil. My parents were justifiably riled up by their neighbor's actions and it would have been easy for J.R. to fan the flames, but he didn't do that. What J.R. did instead was ask a series of calm, clear questions, listen carefully to the responses and then quickly deduce the options my parents had. He explained things in a way my parents could easily understand. This is what impressed me most: J.R. is obviously a very intelligent person but he chose not to "show off" and instead was more focused on finding a solution that would be best for my parents. I also sensed that John would be an extremely tough advocate for my parents (if needed) however this was not required in my parent's case. J.R. was able to get the results my parents wanted in way that minimized stress and expedited a solution.
Our family highly recommends John J.R. Richards.
"JR Richards is the most expert real estate law firm to work with in Northern CA."
Mr. Richards took his time explaining a legal issue to me as if it were his own. Highly recommended!
JR handled the sale of my mother's house upon her passing. He handled a sale between private parties, saving us commissions and we successfully avoided onerous provisions the title company attempted to impose upon us, avoided an arbitration clause and successfully navigated a deal with a stubborn buyer. JR was friendly, competent. and flexible. I would definitely use him in the future should the need arise.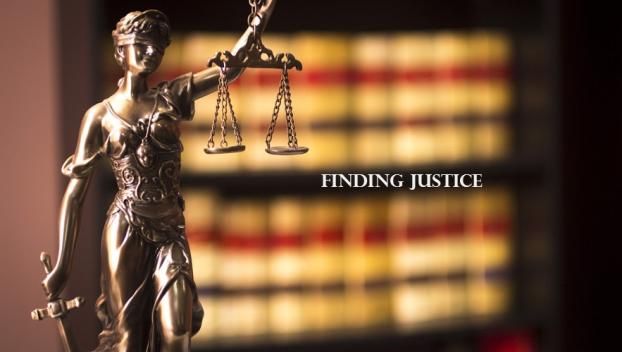 When it came to selling a small house we inherited in Pleasant Hill, we felt like we had an expert totally on our side in John Richards. As a lawyer, he had knowledge and experience in the areas of real estate and real estate law, but more importantly, he listened to what we wanted, and pointed out our choices based on what we wanted, every step of the way. He worked for a low flat fee, payable when/if the house sold. In our case, there were no frills, like staging, facelift, and landscaping. This was perfect for our damaged-by-tenant property. He did his homework, which included assessing the market in the surrounding neighborhood, and the unique selling points of our property within that neighborhood. He handled minor issues like making sure all light fixtures had bulbs and that current smoke detectors were installed, per law. These little things took a big load off our minds. We chose not to go with the very highest offer, as the second-highest was from a couple who intended to live in the house and fix it up rather than flip it. Still, the house sold for significantly more than the asking price, and closed escrow within a month of signing the contract with him. We highly recommend his services.

- Lloyd Ferris. 1/20/2020

Thank, J.R.! John (J.R.) Richards represented us in dealing with a non-payment of rent tenant in Oakland area. We were happy to repossess our property in less than three months. J.R. had been very responsive since we retained him as our attorney and punctually delivered what he told us at the very beginning. J.R. charged very fairly and is a real professional, compassionate, approachable and practical person to work with. J.R. is the No.1 choice of landlords in need of legal assistance.
Mon - Fri: 9:00am - 5:00pm Weekends: By appointment